Computer networks are simply groups of computers that are linked together. Whether they are linked by cables or through wireless connections, we understand that the importance of a network as a whole to a business extends beyond the connection type. A network must perform, delivering data and files instantly. It must be available at all times and its data must be secure. The data must be backed up regularly and should be easy to restore if a disaster occurs.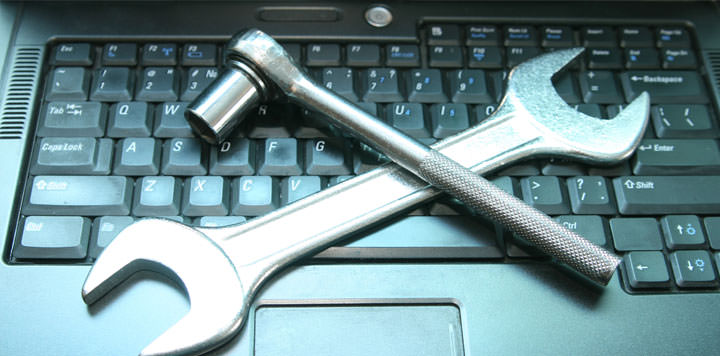 At Apphocus Pte Ltd, we understand that anytime a network goes down, a business is profoundly and financially affected. We are committed to helping our clients build secure, reliable networks that perform seamlessly. We take a proactive approach to monitoring and maintaining our network services, providing a timely response when troubleshooting and repairs are needed.
Apphocus Pte Ltd specializes in network setup, installation, and troubleshooting for businesses. Whether you need a basic local area network (LAN), sophisticated wide area network (WAN), virtual private network (VPN), wireless network, or a hosted networking solution, our networking consultants are here to help.
We offer a large selection of onsite and managed network services. We can build your network form the ground up or reengineer an existing network.
Apphocus Pte Ltd troubleshooting services offer your company a variety of options to minimize downtime and to get the core of your requirements.
Keeping your systems in top condition not only provides a maximum return on your technology dollar, but reduces reactive costs of correcting avoidable situations in terms of time, money and resources.
Our experienced technicians can provide those hardware technical skills to diagnose, fix, maintain, improve, upgrade and replace all your technology with onsite visits.
In case of software issues, our remote access services may provide a faster and easier method of implementing solutions for operating system support, software installations, application deployment or general user support.
Our services, regardless of method are designed to support your company with the following criteria:
• Budget considerations for the size of your organization.
• Sourcing the latest technology to support your growing business goals.
• Providing 3rd party support for integration of industry specific or specialized technology that needs to connect to your existing network.
• Providing assessment and evaluation of your IT structure.
• Project management of large project implementation, transitions and migrations of all technology needs.

Our network setup, installation, and troubleshooting services are ideal for companies with networks of all sizes. Contact us today to find out more about our network services.